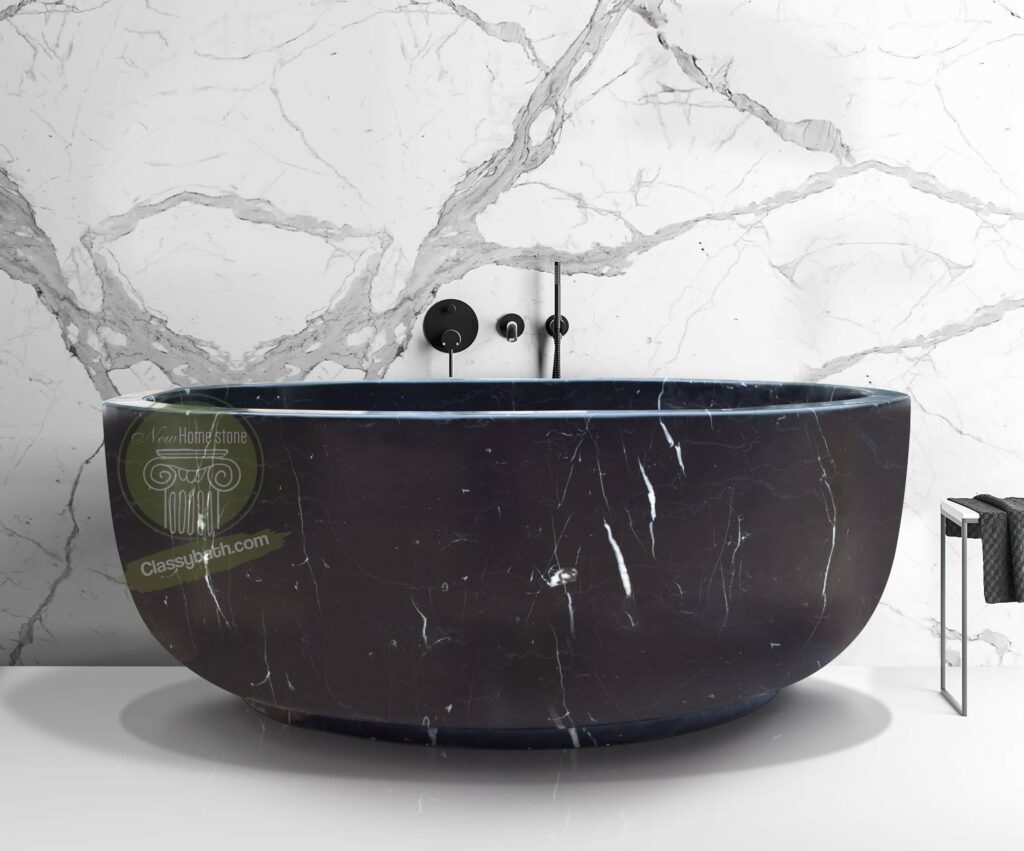 Learn about the difference between a real stone tub and an artificial stone tub.
Real natural stone tubs are made of real natural stone. All hand-carved from a natural stone block.
Stone are earth's debris, last for almost forever. A stone made stone tub could hold water temperature longer. Further more, If there is a small damage one the surface of a stone, you could use a small hand polished machine and fix it like a new.
There is another benefit of stone bathtub is design concept. Because all stone bathtubs are hand carved from a natural stone tubs, so there is no factory model. It means that every single stone bath tub is unique. You could design your own shape, from corner tub, square tub, rectangular tub or oval tub, slipper tub. All shape you want for your bathroom or garden.
From a designer's view, stone bath tub is unique in another way , which is the pattern of natural stone vein. If you look carefully, you would find out each stone piece is different, with delicate beautiful stone vein. This is breathtaking beauty for a bathtub.
On the other hand, an artificial stone tub could be made of different material.
The most common artificial stone is made by resin and natural stone powder. This kind of material also have a long-lasting durable. Could last from 25 years to 70 years. But This can't compare with natural stone.
The best part of the resin artificial stone is that they could use to condition that can't bear natural stone's weight.
All resin artificial stone are made of factory model. It means you don't have much choices in terms of shape. Unless you want to pay more for the original model in the factory. That would definitely cost more than a real natural stone.
This is a brief summery for the difference between two kind of bath tub. If you are interested, Please check buy stone bathtub from Marblebee Ltd. There will be more information for you to make your decision.
We are team of talented designers with a passion to create great designs and transform them into wonderful pieces of art. We design unique, cutting-edge and unique pieces of furniture, accessories and functional furniture from around the world. At Yonder, we're passionate about creating thoughtful and beautiful pieces that compliment our clients personal style and style of life. We love working with our clients to give them the best we can.
News.InsightInteractive.ca was not involved in the creation of this content. Information contained on this page is provided by an independent third-party content provider. News.InsightInteractive.ca makes no warranties or representations in connection therewith.