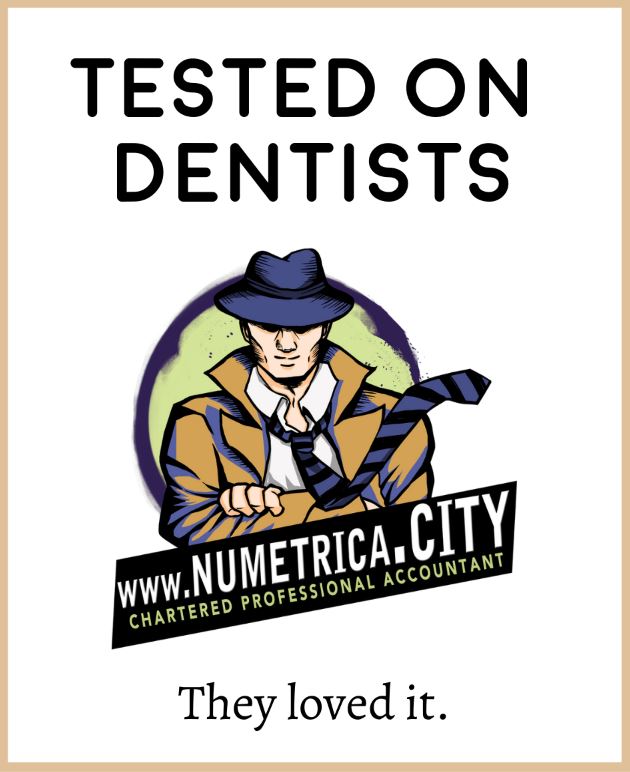 Dental practice and bookkeeping involves the recording of financial transactions which include but is not limited to sales, receipts, payments and purchases by an organization or individual. It also involves handling the patient's dental insurance and making financial arrangements with the patients for payment of dental service. Dental practitioners should stay abreast of their bookkeeping and accounting practices to keep track of costs, maintain financial discipline and reduce any chance of theft. However, to get the best results out of dental practice accounting and bookkeeping, professional dental accountants are needed. Professional dental accountants aid dentists in managing their financial affairs more effectively, giving them a peace of mind and the best out of their careers
Accounting is the key:
Dental practice accounting and bookkeeping as a vital part of dental practice is important in various ways. Some of which may include;
Buying a dental practice: This is a huge step and a professional dental accountant helps the dentist understand the financial implications of it from the cost to the property tax on any premises, to the human aspects, like payroll, staffing costs and lots more.
Career planning: Dentists are often reluctant for various reasons, to sit down and map out a plan for their trajectory and most times want to focus on dental work itself. But once a dentist sits down with an accountant to note down their career goals, it seems like, a tremendous weight is lifted off their shoulders. Also, in tax and financial planning, dental practice accounting and bookkeeping is highly necessary.
In addition to the aforementioned reasons for practicing dental accounting and bookkeeping, there are several benefits associated with keeping a good account of daily transactions in dental practice.
Benefits:
Specialized tax accounting: Here, the professional dental accountant ensures that the dentist saves the most on taxes and also updates him on tax changes, as well as ensuring that his taxes are compliant with new laws.
Advice before purchase of new equipment: the dental accountant familiarizes himself with the equipment and technology being utilized by the dental industry so as to help the dentist determine whether the investment will be worthwhile or not.
Awareness: they assist the dentist in picking out common problems and mistakes that dental practices are prone to, guide them through these issues, help in budgeting their finances and plan purchases accordingly.
Benchmarking: With dental practice accounting and bookkeeping, knowing the industry standards to compare with, would not be a challenge. The dental accountant is able to determine with your financial record, if your business is doing well or not, compared to other dental practices and also give you advice on how to improve management practices. Partnering, expanding one's business and planning retirement are also some of the numerous benefits of dental practice accounting.
Cloud accounting technology, on the other hand, refers to software that can be used to store information online in such a way that it can be accessible by anybody, anywhere around the world. It is in a way, similar to traditional, desktop based solution with the difference being that it is hosted on remote servers. In cloud accounting technology, data is sent to the 'cloud' where it is processed and stored and the end user benefits access to real time data from anywhere with an internet connection and from any device, including laptops, smart phones and tablets, as well as, a greater visibility within an organization by the employees for a more effective collaboration. As for business owners, they often derive peace of mind knowing that routine maintenance and updates to the software are managed by the software service provider. With the introduction of cloud accounting technology, the ability for dental practitioners to engage and work intimately with clients has gotten better than ever before, as services which were previously seen as impractical and cost limited are now being delivered without much ado.
Furthermore, cloud accounting technology as a tool for improving dental practice accounting and bookkeeping has a lot of benefits which cannot be over emphasized and they include:
Creating a smart organization for a distributed workforce: With cloud accounting technology, accounting information stored in the cloud can be added or accessed anywhere, making it quick and easy for team members to complete their work regardless of physical location.
Maintain relationships and verify discrepancies: Advanced cloud technology allow team members to search by virtually any term to locate a bill and identify whether it was missing or yet to be paid for, this enhances dentist-patient relationship.
Application of a variety of secure applications: Cloud application such as QuickBooks online and Neat, not only provide access to information and documents from any device, but also integrate with other cloud- based tools to extract and leverage data across a number of different platforms, hence, reducing the time spent on manual data entry. Other numerous benefits of cloud accounting technology include accessibility, security, affordable cost and effective collaboration.
The emergence of cloud application technology has improved dental practice accounting and bookkeeping such that patient's appointment which is an essential factor in dental practice can be easily booked and tracked. Also, with cloud application technology, patient's record can be accessed wherever and whenever they are needed, which makes it easier for the dentists to continue the patient's treatment without any loop holes. In addition, cloud technology can also be used to submit insurance claims, so as to generate bills for patients. Patient reminder, which is also a cloud application software helps to send automated reminders to patients, to remind them of the time they are due to come in, enhancing dentist-patient relationship.
Finally, tracking revenue, managing expenses, handling payrolls and more, which are the entities of dental practice accounting and bookkeeping can connect with online banking and other financial software so that all transactions made by the dentist are automatically entered, using cloud application technology, hence, making dental practice much easier and convenient for the dentist.
News.InsightInteractive.ca was not involved in the creation of this content. Information contained on this page is provided by an independent third-party content provider. News.InsightInteractive.ca makes no warranties or representations in connection therewith.