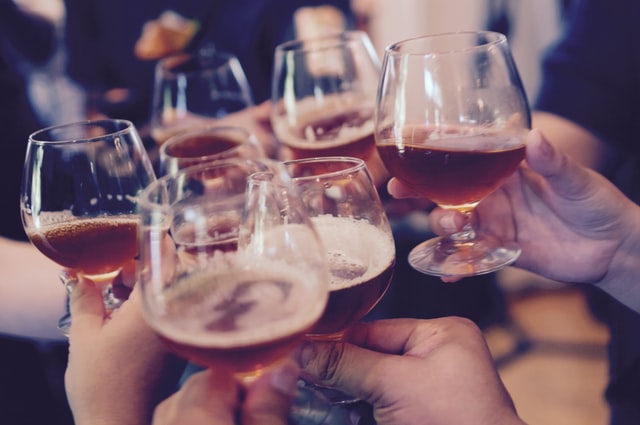 A party bus should be something that you would want to hire for one of the best possible experience with an event or occasion. But, how many people can a party bus hold? That should ideally be what you can decide based on the size and type of the party bus vehicle that you have selected.
The service providers offering party bus rental in Toronto do provide you access to several options in picking the best quality of service in accommodating the right number of passengers. You can plan your event, decide on the number of participants, and then pick the party bus or a limo based on your individual expectations and requirements.
What capacity does a Party Bus hold?
The party buses are available in a wide range of sizes and types. The smallest party bus should be able to hold around 15 to 20 passengers. If you are looking for the medium sized party bus, you can be assured of accommodating as many as 20 to 30 passengers.
The luxury party buses belong to the limousine services that have caught the attention of the merrymakers like never before. They come with a capacity of as heavy as 45 passengers. In fact, such larger sized party buses and limousines provide you access to several advantages that would include dance floor, surround sound and large displays.
In case you are looking for just a small number of people on a party bus, a simple limousine can be a good choice. It may be noticed that a limo bus and a limousine car differ much in terms of their functionality and features. However, the capacity of a limousine may range between 8 to 15 passengers.
Generally speaking, you an consult your service provider to decide on the right size and type of the party bus that you would want to hire. In fact, most of the service providers in Toronto or elsewhere ask you the type of the party bus that you want to get access to.
Well, the exact number of passengers that can be accumulated in your chosen party bus would be dependent on several factors. But, instead of cramming people in the bus without any apparent reason may not be something that we would recommend. It may be worthwhile to hire a party bus or a limo after taking into account the actual number of guests expected. Hire a bus that has a slightly more capacity than you are actually looking forward to. That way, you would be able to provide enough breathing space to your passengers. They would also be able to move a little during the course of their travel. This should be one of the excellent options if your travel involves a long distance journey.
No matter which type of party bus or a limo that you have chosen, it may be worthwhile to notice that you  would get one of the best service quality if you opt for the right party bus service providers.
News.InsightInteractive.ca was not involved in the creation of this content. Information contained on this page is provided by an independent third-party content provider. News.InsightInteractive.ca makes no warranties or representations in connection therewith.