The whole point of buying a bathtub is to relax while bathing. A warm water bath, especially in a luxury bathtub, may be quite restorative and soothing after a long and stressful day. Stay with us to learn about some of the most valuable Stone bathtubs.
Elegant White marble Japanese soaking bathtub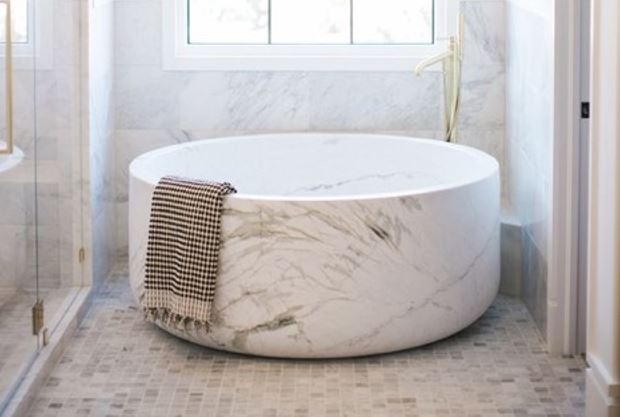 The natural vein on the white marble bathtub is elegant, that you can't find this white marble easily. Classybath produce this white marble Japanese soaking tub according to your height and your bath style. You could add a bespoke head rester on the edge of the stone tub, or you could add a built-in seat made by marble to make your body more comfortable.
A bright red marble bathtub
The bright red marble bathtub is also a rare stone bathtub. To make a stone shining, the surface need to be polished more than 3 times. A marble is not same as gemstone, the material is not transparent. So, a shining marble bathtub means you are seeing a top notch craftmanship on a natural stone tub! Buy stone bathtubs from Marblebee Ltd. The top quality and best service marble bathtub factory!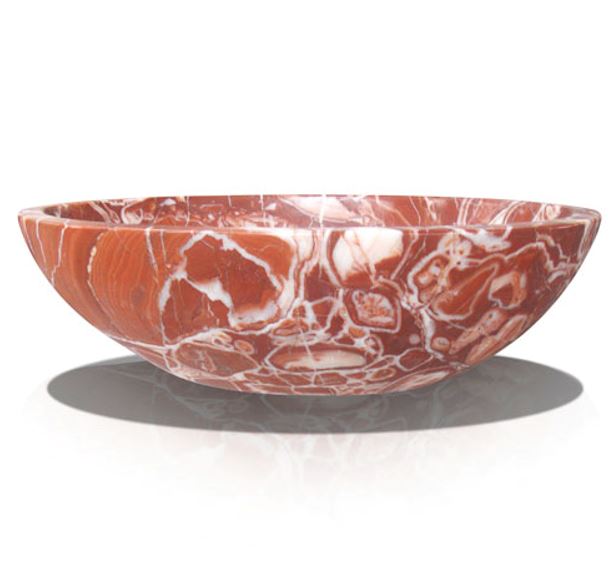 Diamond Bathtub
The Diamond Bathtub attracts attention anywhere it is placed. It has a high gloss black varnished hardwood framework that combines well with the gold-painted rim that is also coated in high gloss varnish. It includes a built oval tub that will offer you the most luxurious bath, in addition to its unusual design inspired by its jewel's name.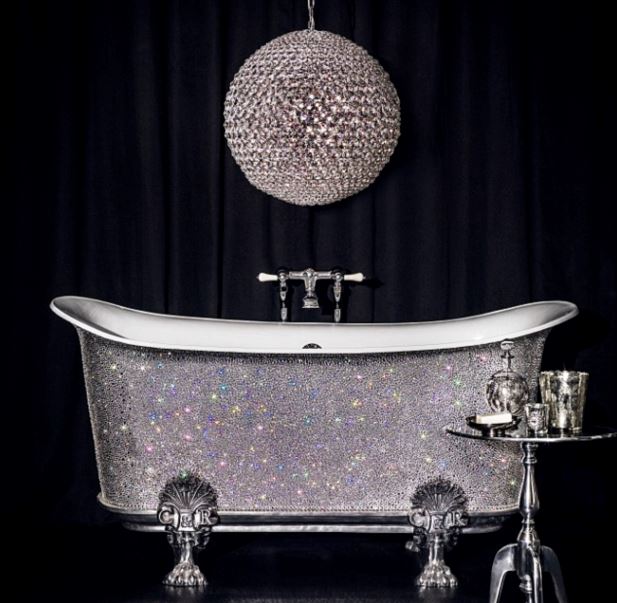 Baldi Malachite Bathtub
This pricey bathtub was created by Luca Bojola and is composed of turquoise malachite, a rare stone. The bathtub's legs are composed of 24k gold.
Heritage Bathtub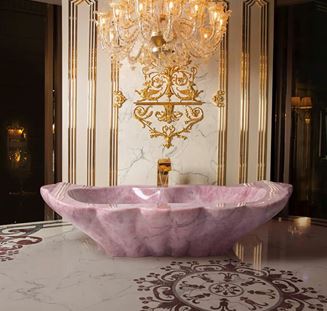 Heritage Bathtub pushes the boundaries of workmanship and design. A dramatic bathtub with a gold-painted tear completed with high gloss varnish and covered with traditional hand-painted tiles, one of the most emblematic art forms of Portuguese culture. This modern design item is inspired by real karst formations and finds beauty in the most unexpected locations.
KOI Bathtub
The Koi bathtub has brass pulls base that is weathered to seem like the scales of a Japanese Koi carp. With an oval form and a curved lip, the created patina iron tub is the ideal place to rest your head. The carp is a symbol of love and devotion because the title of this modern bathtub and the Japanese word for love are homophones.
Lapiaz Bathtub
The Lapiaz Bathtub is motivated by the characteristic karst structures created by limestone rock disintegration. With a gold-painted tear that contrasts with the reflected look of the stainless steel, this costly bathtub highlights its gold and luxurious furnishings. A show-stopping bathtub for any bathroom renovation.
Baldi Rock Crystal Bathtub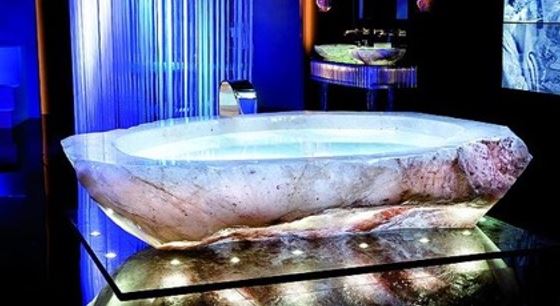 Luca Bojola developed the Baldi Rock Crystal Bathtub for Baldi, an Italian interior design business. Amazonian crystal rock was used to create this beautiful and costly bathtub. The bathtub also has diamonds inlaid in it for an added sense of luxury.
Le Grand Queen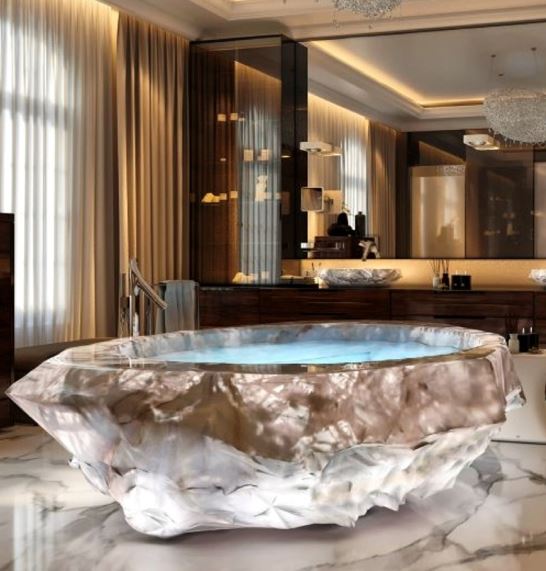 The Le Grand Queen, created by Simon Krapf, is one-of-a-kind since it was crafted from Caijou, an uncommon gemstone. The most costly bathtub in the world is known as Le Grand Queen. Another intriguing fact is that this pricey bathtub was made using around 10 tons of Caijou.
Petra Bathtub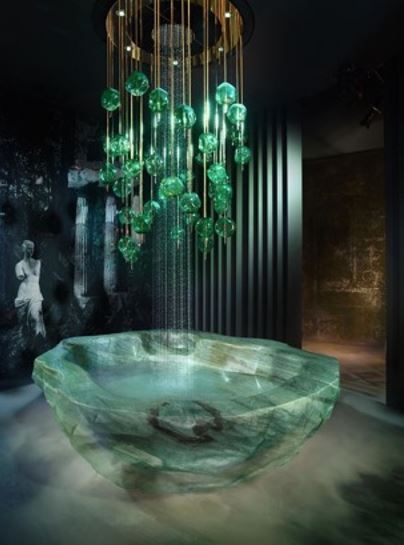 The ancient city of Petra, whose structures are cut in stone cliffs, inspired this pricey bathtub, which mixes Ibiza marble and wood. The wood's black gloss finish, along with the many hues of white, creates an eternal distinct visual experience for the most opulent bathrooms.
Golden Bathtub
The most incredible feature of this bathtub is that it is entirely composed of gold. The Kominato Hotel employed this costly bathtub as part of a marketing plan, with only high-end guests having access to it, and only for a few hours each day. An intriguing fact is that, despite strict security, this bathtub was snatched in 2007.
News.InsightInteractive.ca was not involved in the creation of this content. Information contained on this page is provided by an independent third-party content provider. News.InsightInteractive.ca makes no warranties or representations in connection therewith.