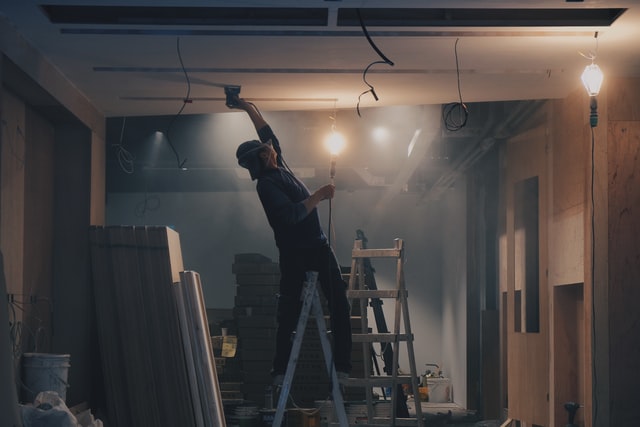 Asbestos is a toxic substance that can lead to serious health ailments in a person when exposed to it for a long time. At the time of demolition or renovations, a professional company will first check for safe asbestos removal mechanisms, before dwelling into the other details. Since the process is highly complicated, and involves removing the tiniest asbestos fibers completely from your building, you should take a lot of care in choosing the right asbestos removal Vancouver company for your requirements.
With so many asbestos abatement companies in the market, it can be challenging to pick one that suits your needs. So, here are a few tips that you can keep in mind while choosing the perfect service provider when you want to remove asbestos in your building.
Look at license and experience
Needless to say, the first point that you have to follow while choosing an asbestos removal company is the license and experience of that particular company. Since asbestos is a toxic substance, not all demolition companies are authorized to conduct these removals. When a company has the license to remove asbestos, you can be sure that they are aware of the safe asbestos removal techniques, and have the necessary equipment for the same.
Licensed asbestos removal companies with many years of experience in this field may charge you higher costs than the newbies; however, you can rest assured knowing that the extra cost you spend for them is worth every dime. These companies take a complete look at your property, and know exactly what kind of removal techniques need to be followed to make your building safe again.
Background checks and reviews from references
Most of the time, when you look for experienced, professional and licensed companies, you will choose the right asbestos removal service provider. However, it would also help if you conducted a thorough analysis of the  company's background to know if it had any complaints from previous clients. You can ask the company for references, whom you can call and check about the company's professionalism, adherence to timelines, and cost structure. You don't have to look any further when you have a satisfactory response, as you would have chosen the right asbestos removal Vancouver company for your needs by now, if you follow these protocols.
Choose companies that conduct a full house inspection
A good asbestos removal company is one that conducts a full house inspection before deciding on the removal techniques and cost with you. Every building is designed differently; therefore, it may require different machines and methods to remove asbestos fibers that are circulating in the ventilation systems of the building. A thorough inspection of the entire property will help them to devise safe asbestos removal strategies without damaging the property.
Do they have valid paperwork
At the time of asbestos removal, what if the contractors damage some part of your property? Will you incur the loss for these damages? Definitely, not! Therefore, you need to choose asbestos removal companies that come with valid insurance documents in place. This way, you don't have to be liable for the losses, in the event of unfortunate accidents during the asbestos removal process. You can rest assured that the company will take care of the damages.