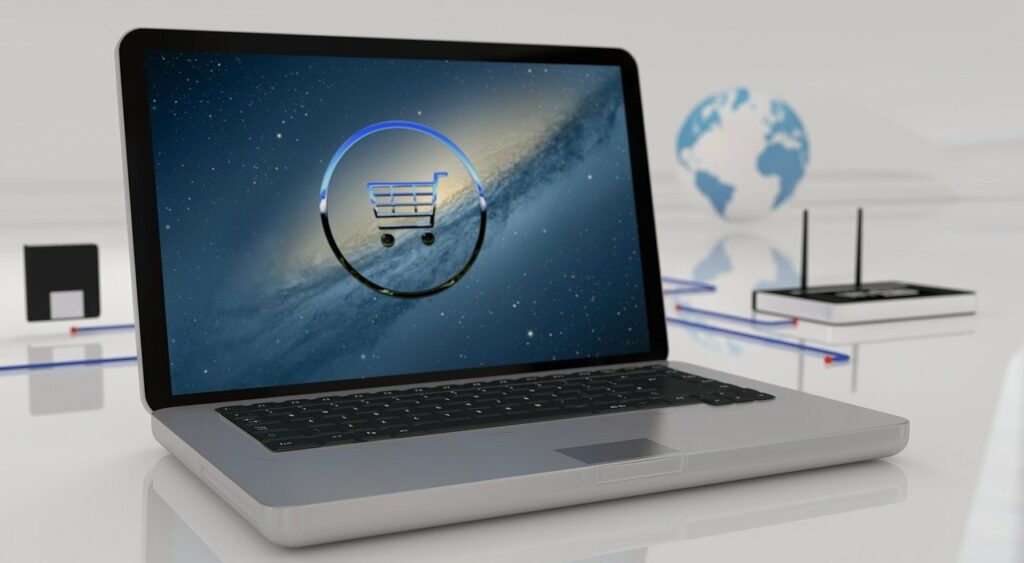 12% of the online retail stores are built on the Magento platform.
Interestingly, nearly 1.2% of the whole internet is filled with Magento websites.
The surge of the e-Commerce sector has opened up many gates for businesses to enter the online market and scale up revenue.
Seeing the potential of the eCommerce market, plug-and-play eCommerce platforms like Shopify, Volusion, BigCommerce, and more have entered the market to enable merchants to create their eCommerce stores sheerlessly.
However, the question here is – with the wide variety of options, why do most developers, merchants, and others prefer Magento over the rest?
What makes it so special?
Let's look into it.
5 reasons why Magento is the best eCommerce platform
Here are the five reasons that tell you why Magneto is the best and is everyone favourite:
1.Open Source
One of the biggest advantages of Magneto over any other platform is its open source. Anyone familiar with website development can download Magento for free and build their website easily.
The Magneto has three versions:
Magento Community edition
Magento Enterprise Edition
Magento Go
The Magento community edition is completely free. For merchants who are starting up their eCommerce website, the Magento Community edition will be more than enough. The features of the free version enable them to improve and expand their business.
Later, once the website and business expand, you can jump to the Magento enterprise edition (paid one). Until then, the free version will be enough to satisfy the business needs and achieve goals.
Since Magento is an open-source platform built by PHP, with the help of experienced Magento developers, you can tweak the source code according to your needs and build or customise the website as you wish, which you can't do on any other platform.
2.Magento Community
Another significant benefit of the Magento platform is its community. The platform is getting more powerful and popular because of its community.
The community encloses Magento experts, programmers, CEOs, developers, and so. If you have a query or face any challenge in building a website or using any features, you can reach the community forum and get rid of it in minutes.
Plus, the developer community is continually working on enhancing the standard of the platforms – providing new updates, spotting flaws in the security and fixing it to make a better and more secure eCommerce platform.
3.SEO friendly
Nowadays, the need for SEO has increased a lot to win the online race. Well, you may be quite familiar with the struggle involved in optimising the website and every single page to increase traffic and revenue. It's a long process and time-consuming if done by yourself.
As an eCommerce platform, this can be a bigger drag.
That's where the Magneto differs. The in-built SEO feature and different Magento SEO extensions saves you a lot of time and makes your website user friendly by taking care of all your SEO activities. It optimises your URLs, meta tags, descriptions, URL rewires, navigation, site maps, and more.
And, not to forget, it also takes care of the most pivotal elements of the ranking factors – mobile friendliness and loading speed. It takes care of both, enhances your website's rank in the search engine, and delivers a seamless experience to the user.
4.Scalability and Flexibility
Another reason that proves Magneto's platform superior to other eCommerce platforms is its scalability and flexibility feature.
On the other platforms, for additional features, they require you to pay for it. And, as you start to get bigger and bigger, these additional costs might be a burden.
This is also a reason why most people prefer the Magento platform.
There is no need to pay any additional cost for using any features in the Magento platform, and you can use as many features as you want.
And there are no restrictions in integrating third-party apps as well. You can integrate any third-party apps or plugin of your choice at ease.
5.Go International
One of the biggest concerns for most eCommerce platforms is the international currency. Most eCommerce platforms don't allow payments in international currencies.
If you wish to take your business worldwide, this will surely hinder you and prevent the business's growth.
However, the Magneto platform allows users to take their business international wide, and its features also manage sales in different currencies, taxes, and languages.
It supports the customisation of your site in local languages. It is the most prominent fact why most people prefer Magento to any other platform.
Conclusion
Every eCommerce website building platform has its unique features to fight the crowd to satisfy the customers' needs.
It's too agreeable that sometimes, even the number of options could be overwhelming. However, it's your responsibility to choose the right platform that fulfils your needs.
You might find it easy to stick with the platforms that allow you to build a website by drag and drop. It's cool. But while looking at the future development of your business, expanding it can be costly.
If you're looking to build a website keeping your future in mind, Magneto will be your best pick. On the other hand, knowledge about coding is necessary for building a magneto platform. Anyway, it's your pick. The above-given reasons will tell you why Magento is superior to other platforms. You can consider it and make a wise move.