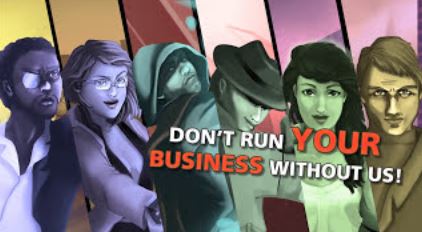 Do you sometimes wonder if you're actually the owner of your small business or if you are its most underpaid and overworked employee? Are you always finding yourself weeks, if not months, behind on the accounting for your small business? When it comes to small business ownership, you're not alone on either of these things.
There are many small business owners who feel like they're more employees than entrepreneurs when it comes to the daily operation and management of their business. This often shows up the most when it comes to staying on top of the bookkeeping for your business. Accounting services and cloud accounting for your small business, properly managed and procured, can make all the difference in you feeling more like a successful small business owner rather than an employee.
It's important, as a small business owner, to keep proper books and manage the accounting of your business. However, it should never be something that becomes a burden that takes you away from why you started your business in the first place. Today, we wanted to discuss with you a few things you can do to get your bookkeeping back in order, and get back to what matters most; being an entrepreneur.
1. Separate Personal from Business
Maybe you got overrun with unexpected orders faster than you imagined. Or, it might even be that when you first started things up with your company, you hadn't considered accounting services for small businesses. Whatever the case may be, keeping the business finances separate from your personal spending is crucially important. While a good number of entrepreneurs will start off lumping in their personal finances together with operational expenses, this is a no go. Take time to track your business spending, whether it's using an accounting services company, cloud accounting, or doing it yourself. This can be a game changer when it comes to successfully growing your small business.
2. Educate Yourself on your Options
As an entrepreneur, you understand how important having all the information gathered before moving forward on something as big as starting your own business is. Yet, so many entrepreneurs don't take the time to do the same when it comes to their accounting services for small businesses. It becomes too late to really get a grip on what's happening to the financial health of your business if you don't start with that in mind from the beginning. Cost tracking, financial reporting, and profit vs loss projecting are ways to help stay ahead of the curve and keep the growth of your business on an upward trajectory.
3. Accounting Software
Choosing the right accounting software can make all the difference in proper management of your small business' finances. Cloud accounting has become one of the best ways to manage your company's books, while also maintaining control over how your business grows. This type of accounting services makes it easy to stay on top of all of your business' accounting needs no matter where in the world you are. Plus, they can automate the accounting reports, profit v loss comparisons, and any kind of projection for your business you can imagine at the drop of a hat, or better yet, at the click of a button.
4. Where do you stack up?
Being able to keep track of the way your company is performing throughout the course of a given year is a great way to stay ahead of your accounting. Examining where money is coming in and where it is going out from in regards to your products, sales, or overhead is a solid and thorough way of measuring the progress you are making. Analysis of your small business' accounting is crucially important to its growth each and every quarter. Knowing if you've got enough capital to get that much-needed equipment upgrade or reinvest profits into other areas of development for you small business comes with knowing how you're stacking up each month.
As a small business owner, handling your company's accounting services isn't what you started your business for. Looking at hiring a company like Numetrica that specializes in accounting services for small businesses can provide you the ability to return your focus on the things you loved when you started your company.
Call us today and find out how we can help you get your accounting back on track and feel less like an employee and more like the entrepreneur you are, today! 
News.InsightInteractive.ca was not involved in the creation of this content. Information contained on this page is provided by an independent third-party content provider. News.InsightInteractive.ca makes no warranties or representations in connection therewith.