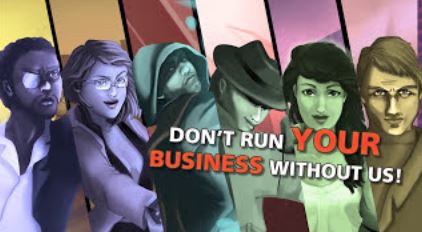 Maybe it was an idea that struck you out of nowhere, or perhaps your small business' inspiration was an idea and plan that was years in the making. Whichever it was, your small business is your baby, and running it successfully is something that is of paramount importance to you. With that being said, there are so many aspects to successfully running your small business that it can make even an experienced entrepreneur's head spin.
It is vital that a business owner has an intimate knowledge and relationship of the inner workings of their company, from local and global supply and demand to marketing strategies, and perhaps most importantly, the financial blueprint for their small business.
Today, we want to share with you some focus areas that will ensure that you are leading your business to growth and success. By honing in on these tips and growing your knowledge in these areas, as well as knowing when to reach outside your office walls for assistance, you will be well on your way to small business achievement.
1. Organize and Prioritize
We all know that some people are born with a planner in their hand and have their life choreographed down to the minute, whereas others are free spirits who await to see what each day will bring them. If you are the latter, working to organize your life and small business will be necessary. Some focus areas of organization one should consider are having a definitive work schedule and dedicated office space. This allows you to structure your time to truly focus on your small business' needs. In addition, prioritizing your small business tasks will direct your time to taking care of urgent and immediate needs before less pressing matters.
2. Planning Equals Performance
A successful entrepreneur will have a deep understanding of their business plan and review it frequently. A large focus of this plan revolves around the financial health of their small business. It can be extremely helpful to enlist a virtual CFO firm who specializes in accounting services for small businesses, as they can handle the financial analysis for your small business. This partnership will also allow you to feel knowledgeable about all the financial aspects of your business and give you a feeling of security in making wise decisions on how and where to spend your small business' money. Lenders and clients will feel secure working with a small business owner who is confident and literate in their business plan.
3. Mindful Marketing
Any small business owner knows that getting the word out about their business and product line is the key to their survival, but it can often be challenging to know how much of your budget to dedicate to marketing to ensure a profitable return. Should you go for low cost social-media marketing in the hopes that a post goes viral or move in the direction of focusing your advertising to mass media like radio and television? Utilizing a virtual CFO or other accounting services for small businesses can give you a fast track to professional advice on this matter and take some of the stress of getting your small business off the ground away.
4. Realize Risks
Like anything in life, in this age of technology and global entrepreneurship, there are risks that small business owners need to be keenly aware of to protect their assets. One of the largest of these is ID theft. Small business owners often have loans and other lines of credit that have allowed them to get started. If this information gets into the wrong hands, it can spell disaster, especially because small businesses don't often have the legal protections in place that larger corporations can afford. Partnering with an accounting services for small businesses firm can give you an extra safeguard to keeping your company's assets protected, as your virtual CFO will be knowledgeable in the industry's best practices in this area.
We know you are proud to be a small business owner. We also know that staying on top of all the facets of making your small business successful can be overwhelming. We would love to help you get the most out of your business plan and marketing while protecting the assets you have lovingly built. Call Numetrica today and partner with our team of accounting and small business specialists. We are excited to work alongside you to implement these practices and help you build the successful business you deserve.
News.InsightInteractive.ca was not involved in the creation of this content. Information contained on this page is provided by an independent third-party content provider. News.InsightInteractive.ca makes no warranties or representations in connection therewith.