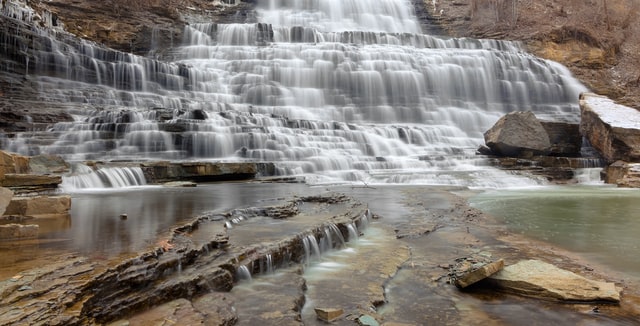 Hamilton is all about enjoying one of the unique experiences with nature. The rolling green hills, wonderful limestone caves and a wide range of other attractions should make it one of the unique options that you would find quite interesting. What would we recommend you to indulge in? The activities here should be helpful in letting you decide things.
Hike the Historic Bruce Trail
The historic Bruce trail can be what would ideally make it one of the excellent options that you would find quite a great option ever. It should definitely be the best bucket list item for the diehard hikers and bikers. Stretching from the Niagara Falls to Lake Huron, it should be something that you would find quite an exciting option ever. This is definitely an epic hike trail ever.
Visit Dundurn Castle
The visit to the Dundun castle should double up your excitement of being in Hamilton. Built in 1835, it is an authentic Regency-style manor house you would ever find in Canada. With more than 1,700 square meters of living space and some 40 rooms, it is quite royal and you would find it a great ever experience to enjoy.
Go on a flight at the Canadian Warplane Heritage Museum
It should be yet another unique and exciting experience that you would not want to miss out on when in Hamilton. The Canadian Warplane Heritage Museum is one of the largest military collections in Canada. It is home to 47 military aircraft ranging from WWI-era prop jobs to more modern jet fighters. If you can visit the museum during the annual air show event, you would find it to be a very unique experience ever.
The Waterfalls
Hamilton does have its own share of waterfalls just like any other region in Canada in general and Ontario in particular. A good number of the waterfalls located on the Niagara Escarpment, most of them are in the Hamilton region. The Albion Falls, also known as "lover's leap." Has been quite popular among the lot. At a height of 20 metres, this is quite fierce and enchanting to say the least.
Go on a Waterfront Stroll in Bayfront Park
Final attraction in this list, the Bayfront Park is one of the unique regeneration schemes that you would find quite unique in almost every respect. The Park has been reconverted from a former landfill site. It does come with a host of trails that you would enjoy to the core. You also have access to a natural fish habitat, a sandy beach, a public boat launch and enough of parking.
Well, just like any other region in Canada, and Ontario in particular, Hamilton does provide you access to a host of unique attractions that you would never want to miss out on. What are you waiting for? Hire a reliable and efficient Hamilton Limo service and move on a fulfilling journey with your loved ones, friends or colleagues. Hamilton does offers you a huge range of attractions and a host of unique things to do that would make your stay one of the most memorable and cherished ones!